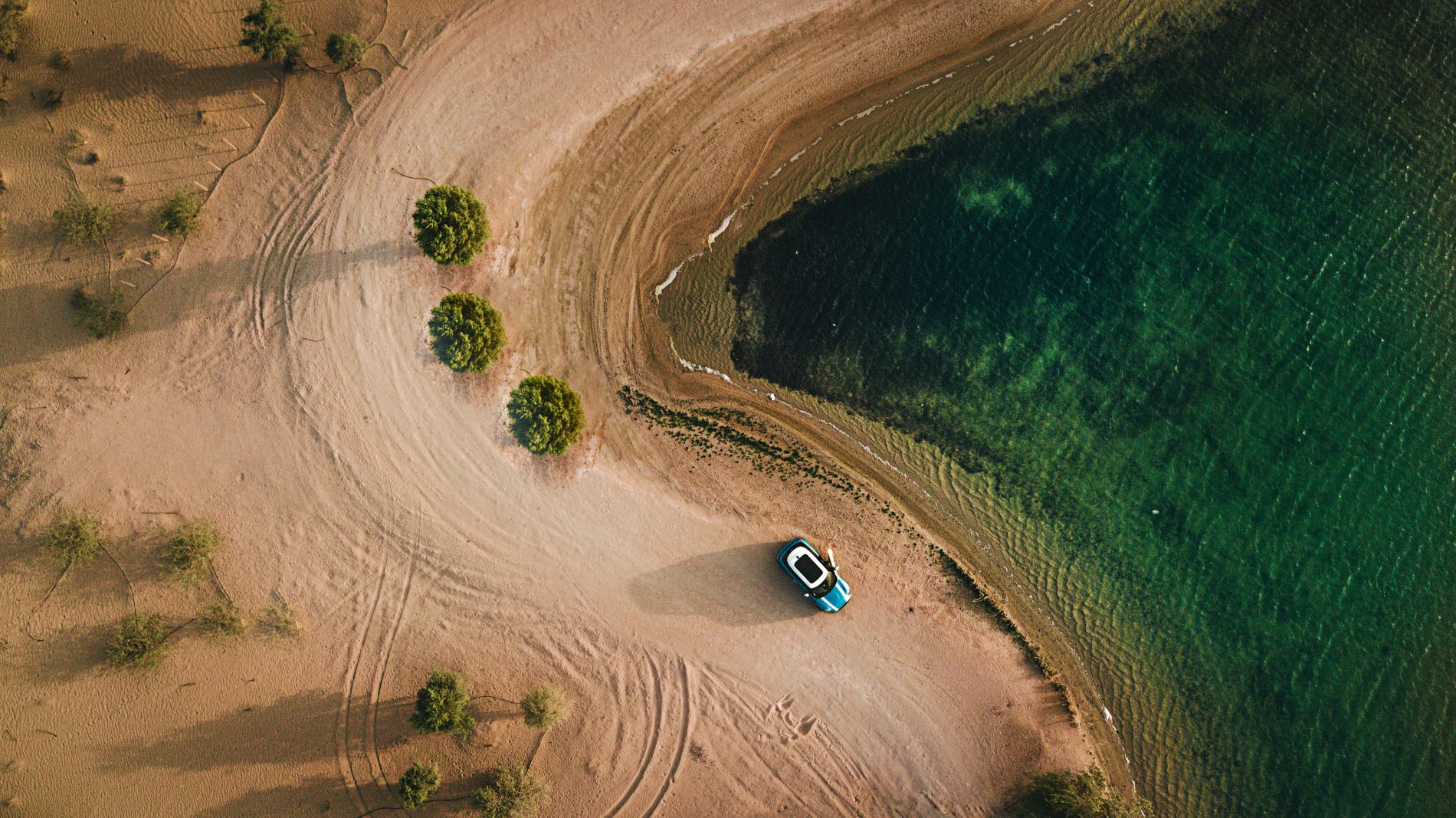 Originally written by Julia Rees on July 1, 2020 – https://thecodeofstyle.com/2020/07/01/great-road-trips-for-summer-2020/
Hi everyone and Welcome back to the Travel Section and our article about great road trips for Summer 2020.
As social distancing guidelines are being relaxed and hotels and destinations make plans to reopen, many of us are beginning to cautiously think about travel plans for this summer.
However, we're facing a new normal for travel – at least for a little while, and it's still unclear exactly what it's going to look like. Are people ready to start travelling again – and if so, where do they want to go? And where can they go?
Latest predictions indicate that domestic travel will begin as early as July and August, but that international travel will not start to take-off until late 2020 and early 2021.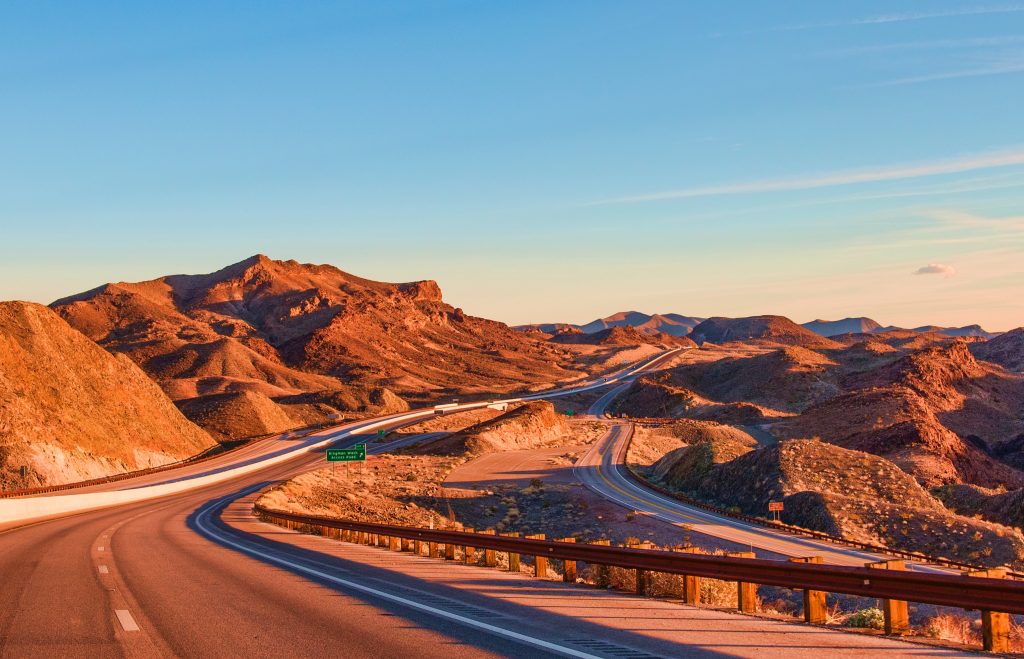 For this first post-covid trip, many are also wanting to experience the fun of travelling whilst maintaining safe social distancing so there is an increased demand for visits to wide-open spaces, hiking, national park getaways, and the return of the road trip.
Other close-to-home travel trends advisors are predicting a rise in trips to resorts in the middle of nowhere, either staying in luxury resort accommodation such as individual cottages or in a luxury RV, where travellers can experience 'home from home', and continue to maintain social distancing with their "confinement tribe".
However, before you set off make sure to research local rules. Several states have restrictions on people entering the state and may require a 14-day self-quarantine period, so make sure to check the rules and plan accordingly.
Great Road trips for Summer 2020 and the best National Parks
This is the perfect time to plan a road trip, as not only does it meet the desire to travel whilst maintaining social distancing, enable you to see some incredible views and explore some amazing destinations, but also gas prices are currently 46 cents/gallon cheaper than they were last year at this time.
National parks across the country are in the process of reopening, with some destinations like the Grand Canyon, Yosemite and Old Faithful (Yellowstone) already accessible to visitors.
Below are six great road trips for summer 2020 that include access to some of America's best national parks.*
Take a drive along The Pacific Coast Highway
The Pacific Coast Highway is renowned as one of the most scenic drives in the world, and the views are breath-taking. You can do the drive in one day, though you will find it much more enjoyable to break your journey and here are a few recommendations for places to stop along the route.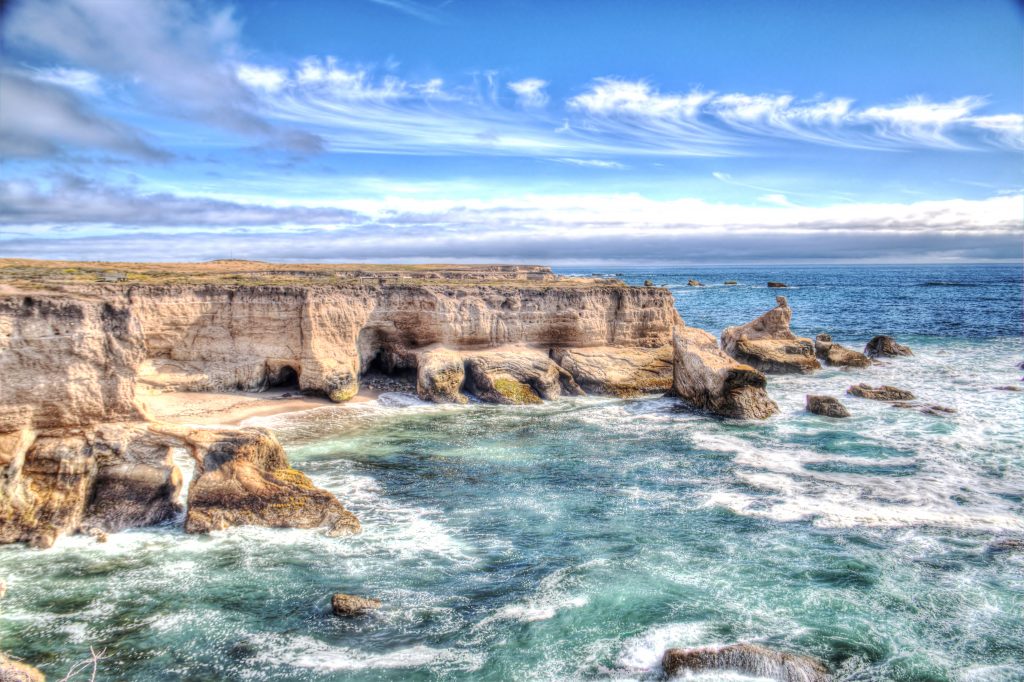 The stretch that passes along the coast through San Luis Obispo County (known as SLO CAL) comprises one-hundred miles of Pacific coastline, half of which are protected.
Two must-visit places on this stretch of coastline are the Edna and Arroyo Grande Valleys, and Hearst Castle.
Edna and Arroyo Grande Valleys
Nestled only four miles from the beach, the Edna Valley and Arroyo Grande Valley are home to over 30 wineries.
Edna Valley was established as the first American Viticultural Area (AVA) in San Luis Obispo County, and with 2,000 acres of vines and 27 wine tasting rooms the Edna Valley makes for a delicious getaway. Specialties in the region include Pinot Noir, Chardonnay, and aromatic white varieties like Albariño.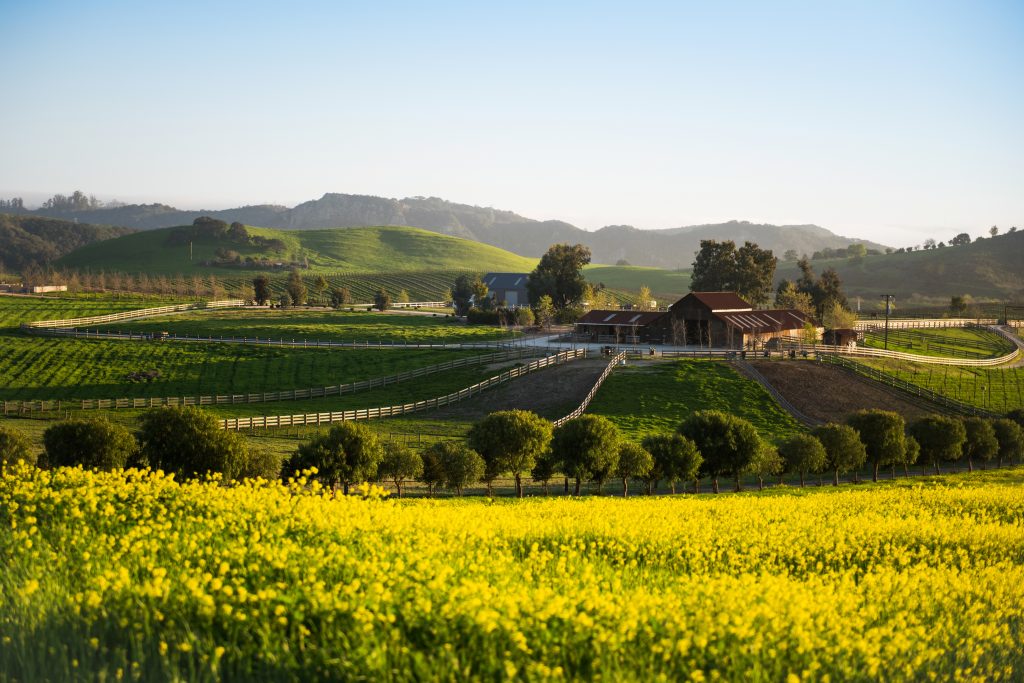 Contiguous with Edna Valley, the Arroyo Grande Valley also excels at Pinot Noir and Chardonnay.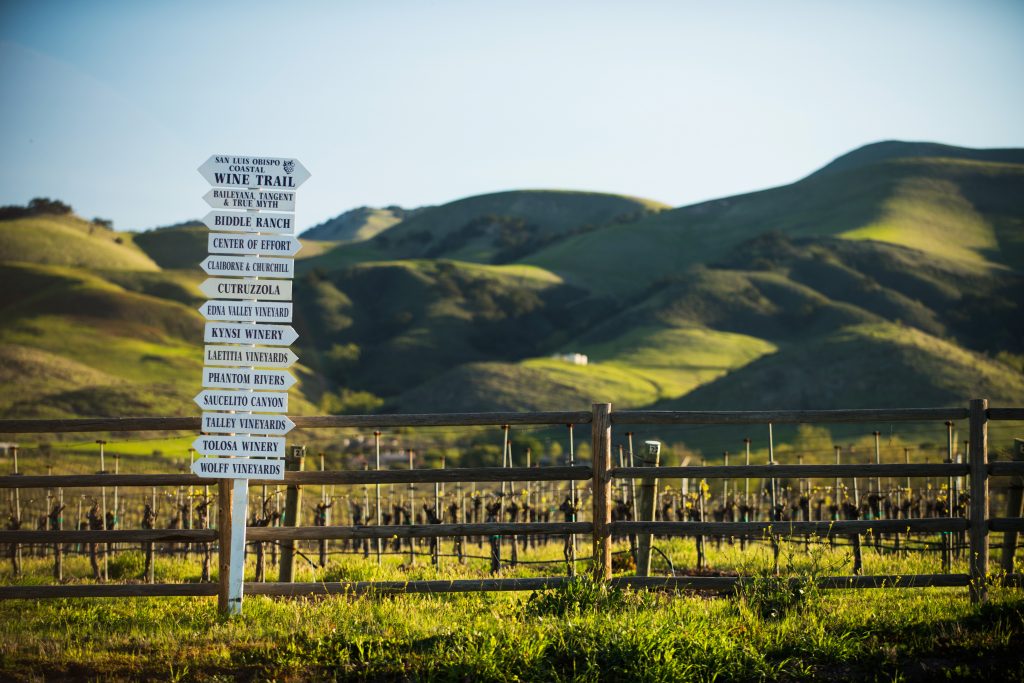 As well as wine-tasting, you can enjoy many miles of trails where sunshine, views over the rolling vineyards and cool coastal breezes make for perfect hiking conditions.
Hearst Castle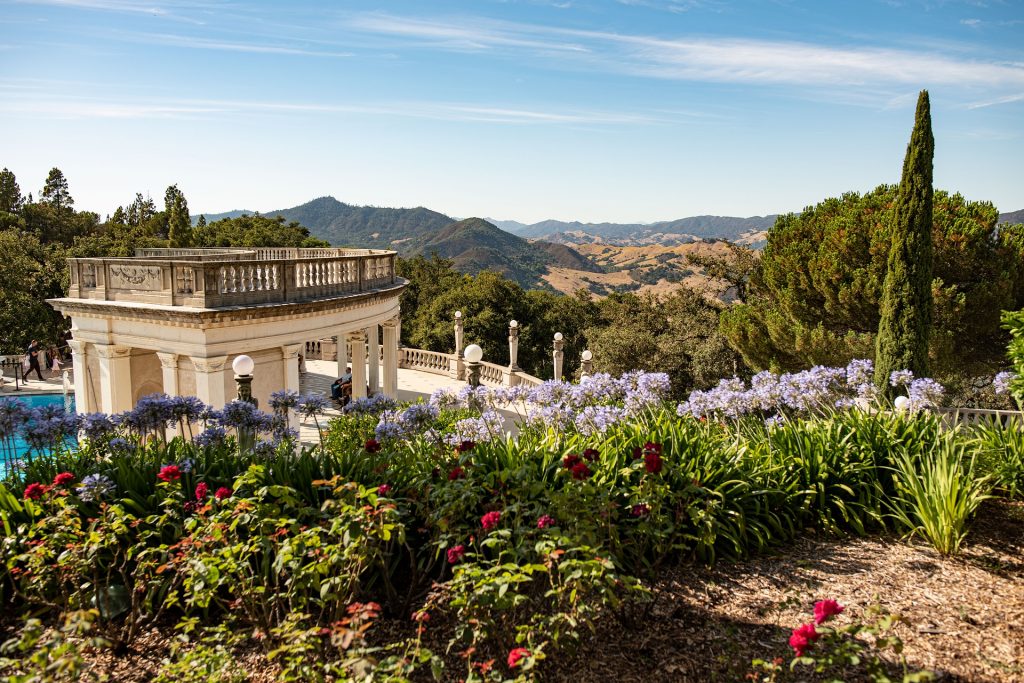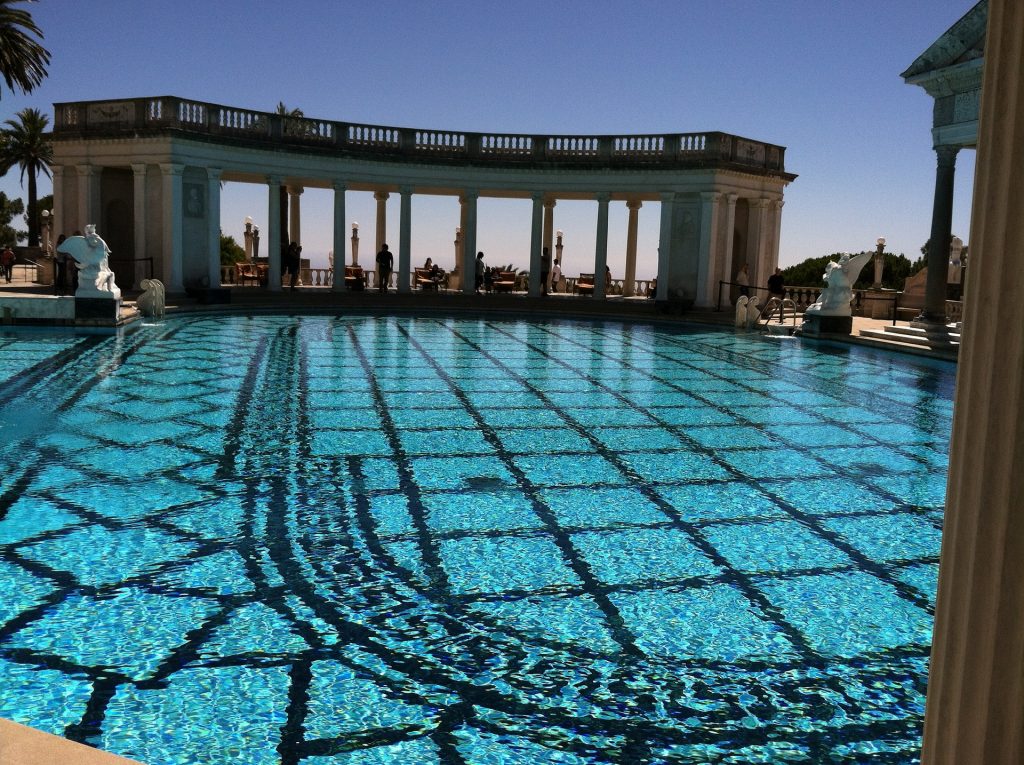 Don't miss out on a visit to Hearst Castle, a hilltop beauty that is a State and National Historic Landmark.
The castle was designed by architect Julia Morgan and built between 1919 and 1947 for newspaper magnate William Randolph Hearst and is truly spectacular, covering nearly 69,000 square feet, with 38 bedrooms, 40 bathrooms, 2 swimming pools, a theater, and a beauty salon. Hearst called it "La Cuesta Encantada," Spanish for "The Enchanted Hill."
Today, the 127-acre complex welcomes visitors to explore its main building, three guest houses, gardens, fountains, pools and artwork, and artifacts as a California State Park.
Three different daytime tours are generally available: a "Grand Rooms Tour," an "Upstairs Suites Tour," and the "Cottages and Kitchen Tour", as well as a slightly longer evening tour. (Booking is required ).
The daytime tours are all 45 minutes long and after the tour finishes you can wander freely around the grounds and terraces for as long as you want. I initially did the Grand Rooms tour and was so impressed that I also did the Cottages and Kitchen tour! Our guide was very informative and we could really imagine what life must have been like as a guest of William Randolph Hearst.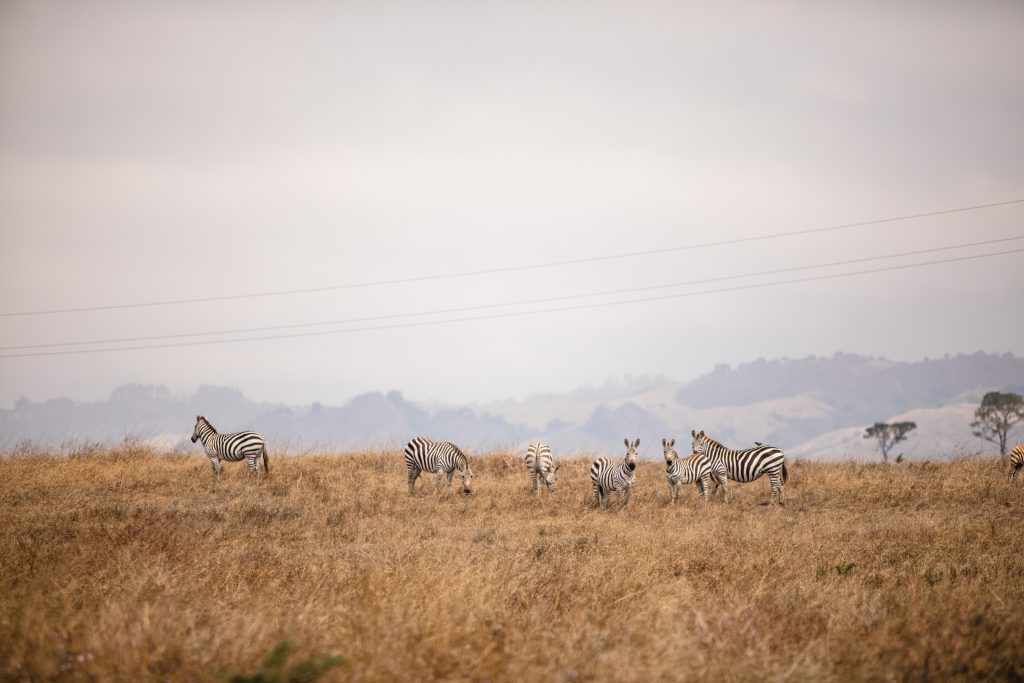 And don't miss the chance to catch a glimpse of the famous zebras of Hearst Ranch, descendants of Mr. Hearst's private zoo.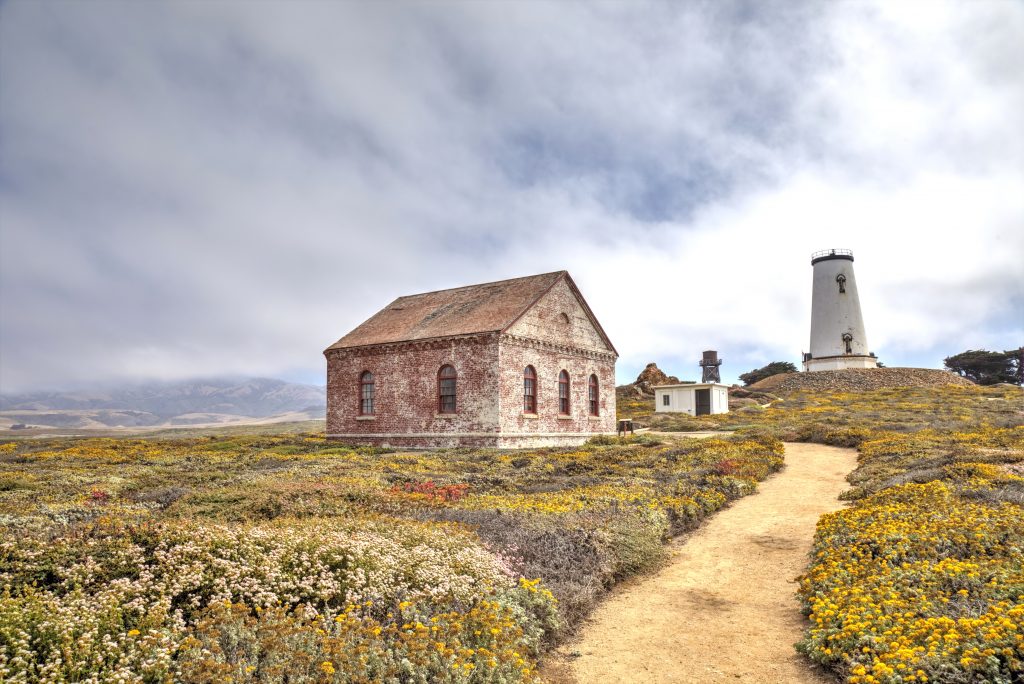 Whilst you are in the area, San Simeon State Park boasts the largest free viewing area of Elephant Seals in California, and the Elephant Seal Rookery is where the northern elephant seals come ashore to mate, give birth, molt and rest.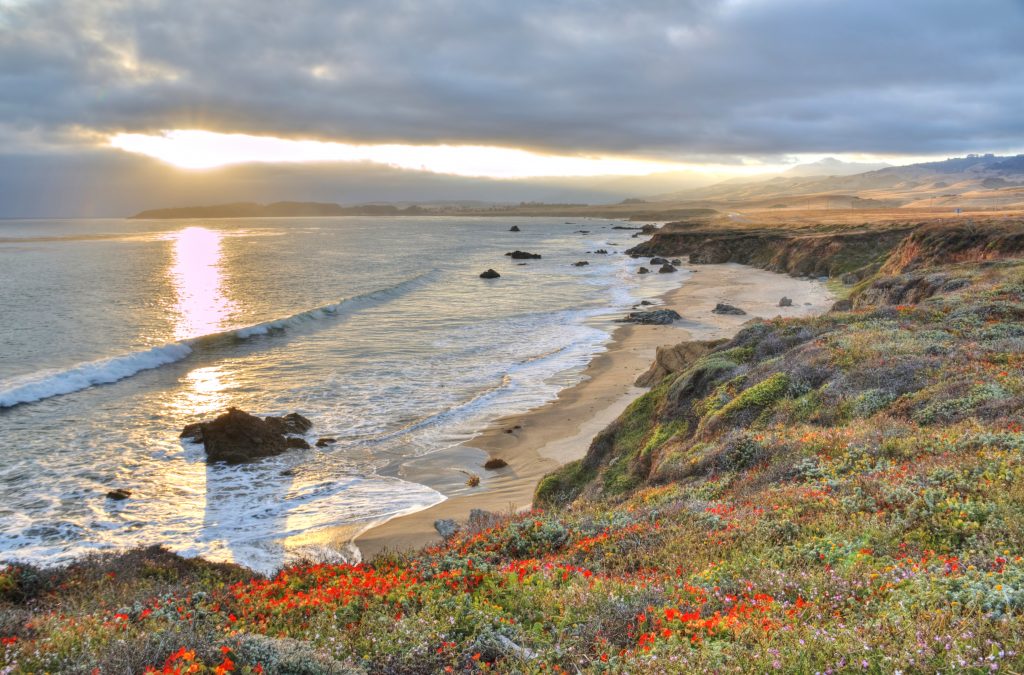 A visit to this beautiful state park should be on every traveler's bucket list, and as you continue your drive up the coast, take time to visit Monterey and Carmel.
Monterey, Carmel and the "17 mile drive"
Monterey is worth a stop to visit the renowned Monterey Aquarium, which features many forms of sea life that you wouldn't be able to see elsewhere, (at least not without scuba gear), thanks to the continuous pumping of 2,000 gallons of seawater each minute into the aquarium from the bay.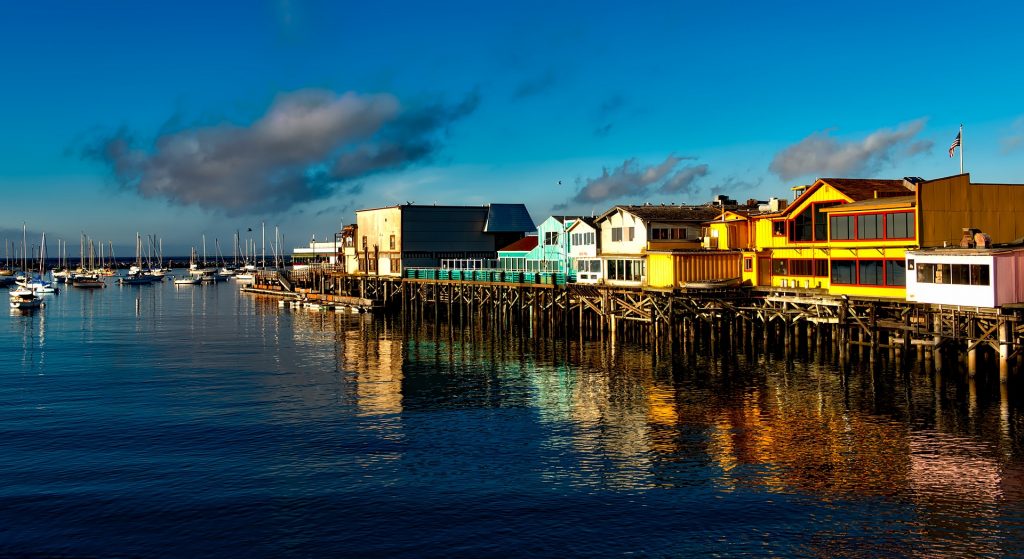 You can also relax at the Old Fisherman's Wharf or go shopping at Cannery Row, and for the more energetic amongst us, the Monterey area is also famous for its numerous golf courses, including Pebble Beach and Lone Cypress Point.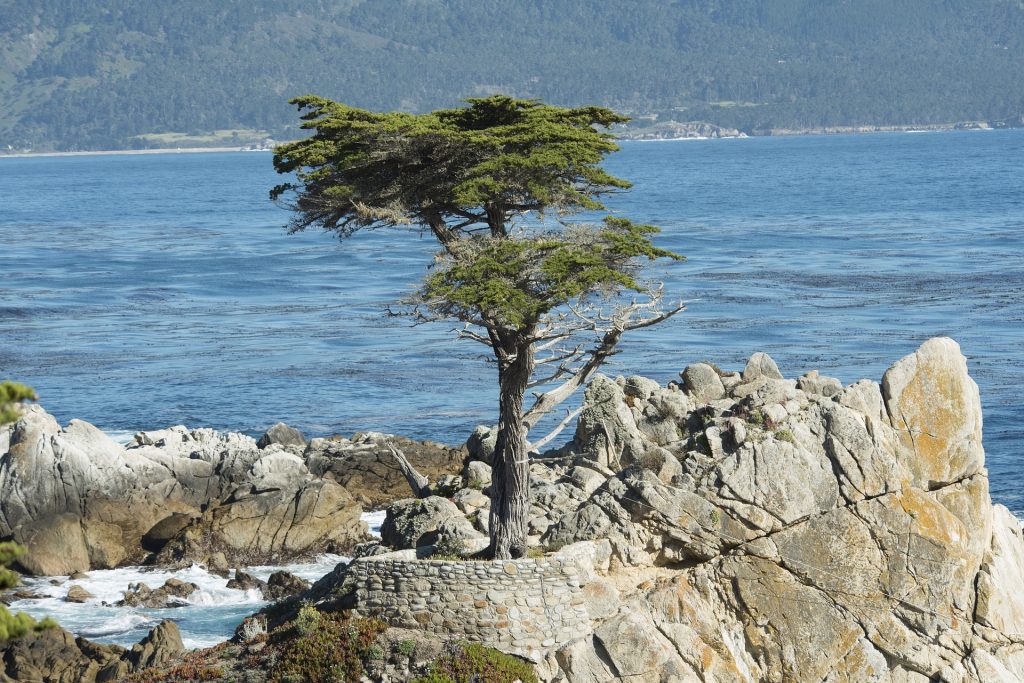 Finally, take a tour along the scenic '17 Mile Drive' to nearbyCarmel-by-the-Sea,one of the cutest seaside villages on the Californian Coast, with a wide choice of shops, cafes and restaurants.
2 Take a road trip along the iconic Route 66, with a small detour to the Grand Canyon
Starting in Chicago, Route 66 takes you all the way to the Californian coast and is considered to be the classic American road trip route.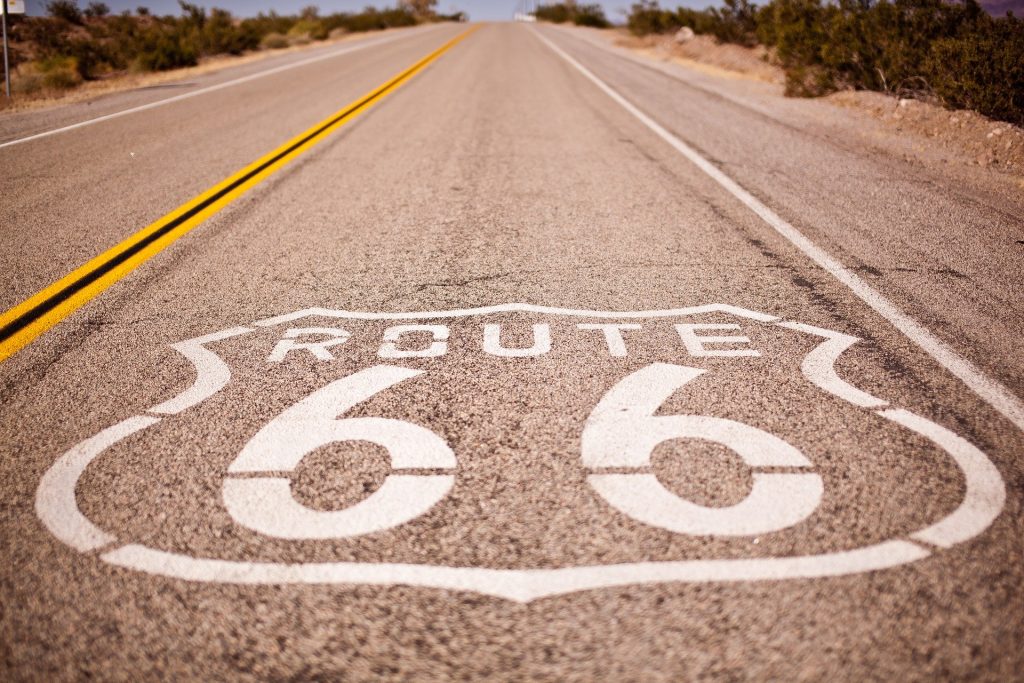 The route will take you across much of the American Midwest, Great Plains and Southwest. You can't really take the original route, but you can still travel much of the same scenery on other highways.
Before it was called Route 66, and long before it was even paved in 1926, this corridor was one of the country's first transcontinental highways, and for 3 decades before and after the second world war it was known as the "Main Street of America" because it passed through a large number of small towns, lined by hundreds of motels, diners, gas stations, and tourist attractions.
Today it passes through ever-changing scenery from the cornfields of Illinois to the beaches of California, bypassing the incredible scenery of the Grand Canyon and the deserts of Arizona.
The Grand Canyon
The Grand Canyon is located in Arizona, and is one of the Seven Natural Wonders of the World.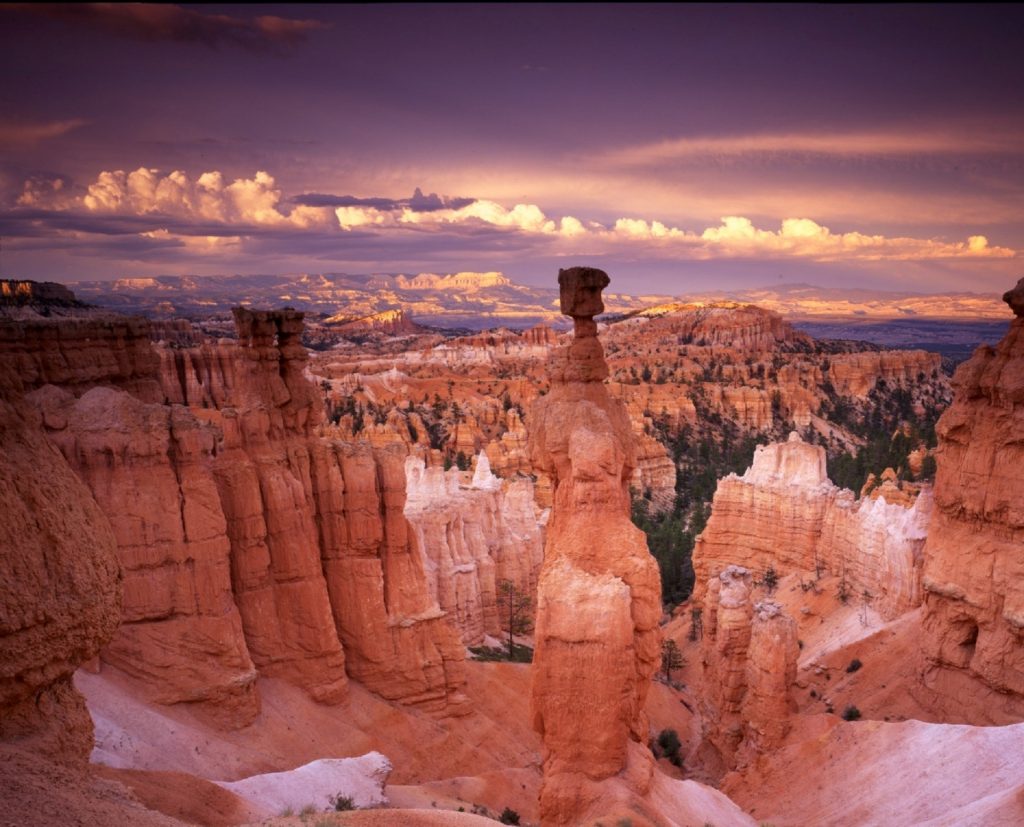 It is approximately 227 miles long and 18 miles wide, and it may give a sense of the immensity of the Grand Canyon to know that, while the North Rim is a mere 6-10 miles from the South Rim as the crow flies, to get there by road requires a drive of at least 215 miles.
The Grand Canyon is now open to visitors and some visitor services and overnight accommodation is available. Checktheir sitefor the latest update before planning your travel.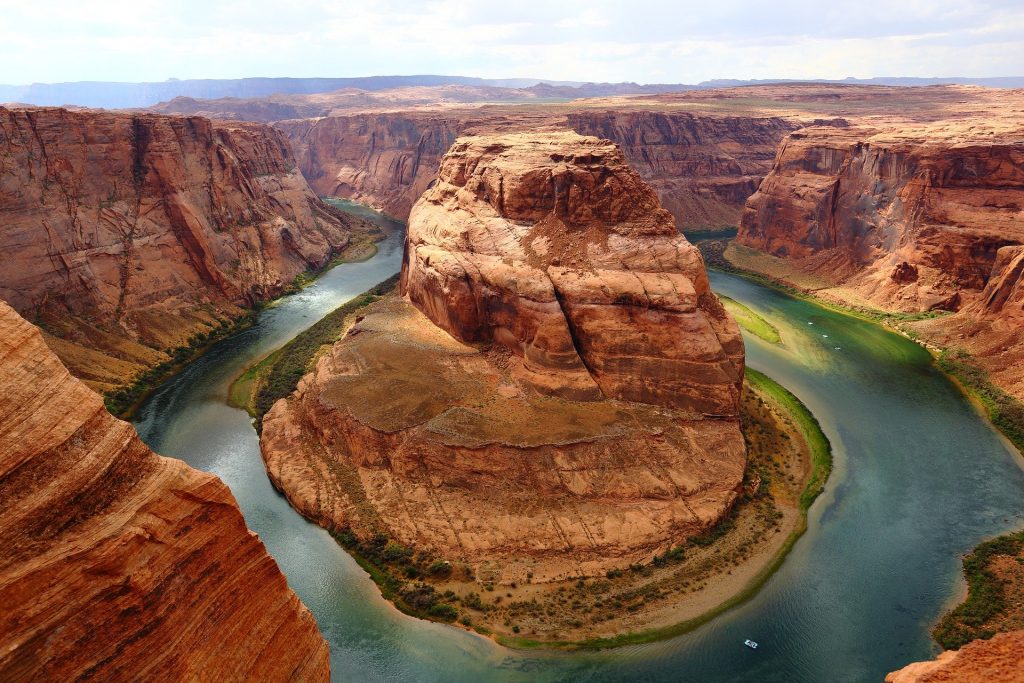 The South rim (now open 24 hours a day) is the most popular tourist area at the Grand Canyon, but I also recommend heading to the West rim where you will find the Skywalk & Eagle Point. The Skywalk is a horseshoe shaped platform made of glass and is 4000 feet (almost 1 mile) above the Grand Canyon floor, with the most incredible views.
To truly experience the wonders of the Grand Canyon, you need to go down into the depths of the Canyon itself, and the most popular and best-maintained path is the Bright Angel Trail which is a 19 mile hike down to the Colorado River and back. There are rest stops (with water) along the way, however the park does not recommend anyone undertaking this hike in a single day. If it's open (the in-park lodges are opening on a rolling basis with Maswik Lodge, El Tovar Hotel, Kachina Lodge and Bright Angel lodge already open), you could stay overnight at Phantom Ranch or camp at the Bright Angel campground.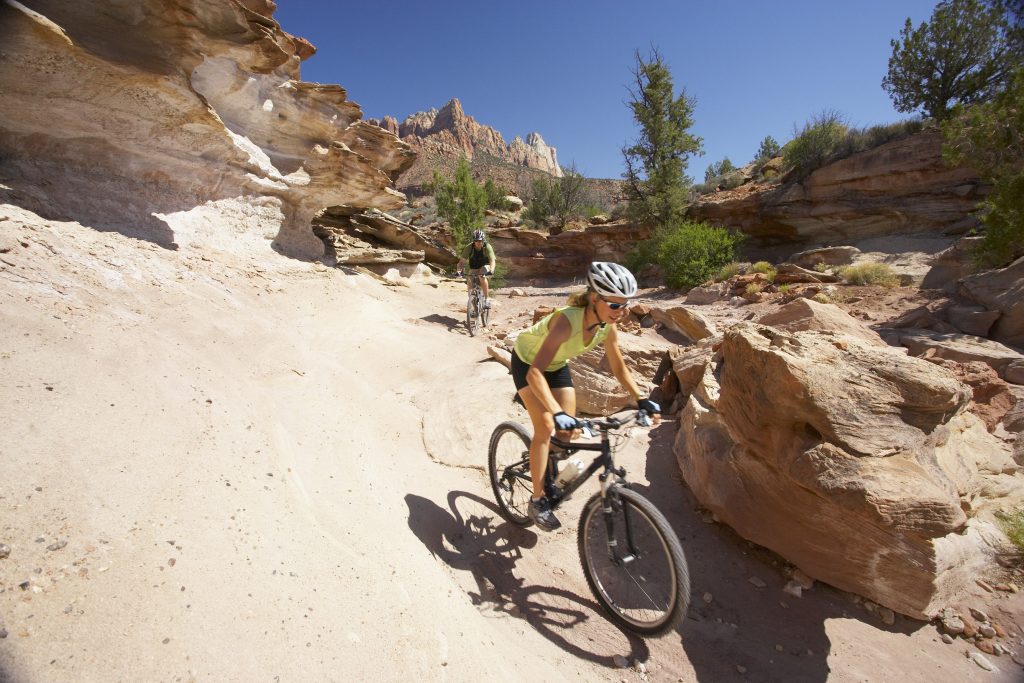 Another way to experience the wonder of the Grand Canyon is with a 5 day Hike & Bike tour of the North Rim, organised by Escape Adventures.
They offer an amazing 5-day tour that includes mountain biking, trekking and camping. Trails brimming with wildflowers lead guests to exhilarating hikes along the rim. Crossing over to the west side of the plateau, guests camp alongside one of the most scenic mountain bike paths in the world, the Rainbow Rim Trail.