Original Article Found Here – https://www.roadcycling.cz/clanek/kempovaci-a-cyklisticky-vylet-po-narodnich-parcich-grand-teton-a-yellowstone
Las Vegas, NV – Escape Adventures nabízí šestidenní kempovací a cyklistický výlet po národních parcích Grand Teton a Yellowstone. Tento výlet je určen lidem všech fitness úrovní a je vhodný i pro rodiny se staršími dětmi. Návštěvníci budou svědky nádherných vrcholů, obrovských kaňonů, ledovcových jezer, spousty divokých zvířat a ikon amerického západu, jako je Old Faithful.
Denní cyklotrasy se pohybují v délce od 22 do 95 km. E-kola jsou k dispozici na vyžádání. Výlety jsou nabízeny od června do září 2020 a začínají na 1 695 $ (cca 40 000 Kč) na osobu. Pro více informací navštivte Escape Adventures.
Mezi hlavní výhody patří:
– Jízda přes Geneva Pass, Salt Pass a Teton Pass.
– Návštěva Intermittent Spring, největší "the rhythmic spring" na světě.
– Jízda na kole přes Star Valley a Snake River Gorge.
– Pozorování medvědů grizzly, orlů bělohlavých, losů, ovcí tlustorohých, bizonů a dalších.
– Návštěva jezera Isa v nadmořké výšce 2 518 metrů.
– Hiking z Artist Point do Grand Canyon of the Yellowstone River.
– Jízda z Teton Village do malebného, ​​starého západního města Wilson, WY.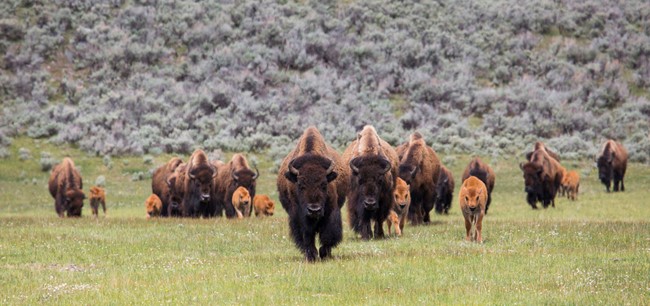 Speciální kola jsou vybavena rámy z uhlíkových vláken a kotoučovými brzdami navrženými pro hladkou a pohodlnou jízdu. Pro ty, kteří nemusí být až tak fit nebo potřebují trochu pomoci do kopců, jsou k dispozici elektrická kola. Všechny výlety na silničních kolech zahrnují zařízení GPS Garmin, které vám pomůže se bezpečně orientovat.
Escape Adventures využívá vysoce kvalitní vybavení pro táboření včetně stanů, spacáků, vyvýšených postelí, polštářů a zemních plachet. Vedoucí výpravy zajišťuje, aby kemp byl každou noc připraven. Většina kempů má vnitřní vybavení a sprchy.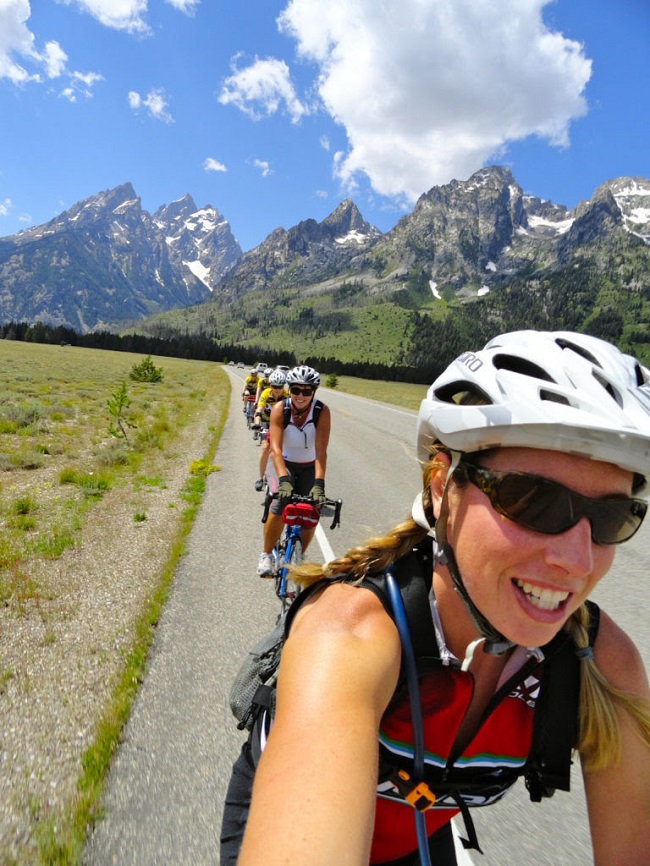 Očekávejte tři chutná jídla denně sestávající se výhradně z čerstvých potravin, včetně bio ovoce, zeleniny a masa. Escape Adventures také nabízí energetické občerstvení na palubě svých podpůrných vozidel. Vhodné i pro vegany a vegetariány.
"Není nic lepšího, než se vrátit do tábora na čerstvě připravené tortilla chipsy se salsou, domácí guacamole a k tomu enchiladas," řekl Jared Fisher, ředitel Escape Adventures. "Pak se přesunete s přáteli k večernímu táboráku, vyměníte si mezi sebou fotky a zážitky z vašeho dne, zatímco se nad ohněm opékají maršmelouny."
Více o Escape Adventures se můžete dozvědět na jejich webových stránkách.