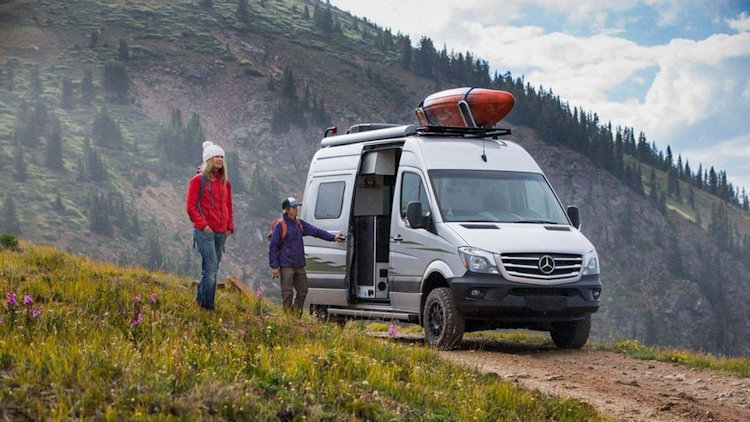 Original article posted by luxurytravelmagazine.com
Humans spent a lot of time outdoors in 2020. After all, it is one of the few places we can safely go during a pandemic. Public lands saw a record number of visits, and interest in "nature vacations" surged.
TripAdvisor says more than 50% of its consumers are more likely to take an outdoor or nature trip than they were before the pandemic. Booking.com's data shows that 56% of its travelers are searching for "off-the-beaten-track escapes". Pitchup.com, a lodges, cabins, and campsites booking engine, reports that reservations for 2021 are more than six times higher than last year. According to a study by RVshare, 73% of millennials indicated they are likely to rent an RV in 2021.
In the race to lure back travelers, vacations in nature are leading the pack. We have assembled a list of nature-focused vacations, ranging from touring Canyonlands National Park by mountain bike to wrangling cattle on a remote ranch in Wyoming.
1. Ride the Rockies and More: With maps and other resources from Adventure Cycling Association, plan a ride on the remote Great Divide Mountain Bike Route crisscrossing the crest of the Rocky Mountains through the U.S. and Canada. Or visit Yellowstone National Park, Devils Tower National Monument, the Black Hills, Mount Rushmore National Memorial and Badlands National Park on the Parks, Peaks, and Prairies route between Montana and Minneapolis. https://www.adventurecycling.org/
2. Channel Your Inner Cowboy: Red Reflet Ranch is a 28,000-acre luxury resort and working ranch on the west slope of the Bighorn Mountains, just three hours from Yellowstone National Park. Guests stay in private chalets and enjoy family-friendly activities like horseback riding, cattle wrangling, ATVing, ziplining, swimming, hiking, fishing, shooting and feasting on farm-to-table cuisine. http://redrefletranch.com/
3. Explore National Parks by RV: Blacksford is a new recreational vehicle rental business with an all-inclusive pricing model that includes unlimited miles, no generator fees, bedding, bath, and kitchen supplies, free Wi-Fi, a free annual national parks pass, and 24-hour roadside assistance. Blacksford also curates road trip experiences by connecting travelers with vetted campsites, guides, and other hand-picked attractions. https://www.blacksford.com
4. Teton Tiny House Retreat: Just minutes from Jackson Hole, WY, Fireside Resort offers 25 pint-size, luxuriously outfitted tiny house rental units designed by Wheelhaus. Each has its own outdoor fire pit and deck. And the resort is located just a stone's throw from Grand Teton National Park. https://www.firesidejacksonhole.com
5. Camp & MTB Canyonlands: Utah's 100-mile White Rim Trail loops in and out of a multi-colored array of spires, arches, buttes, and mesas carved by the Green and Colorado Rivers. On this tour with Escape Adventures, guests ride the famous off-road route, while detouring to admire secret passages, hidden slot canyons, natural rock arches, and ancient Puebloan ruins. https://escapeadventures.com/tour/utah-white-rim-mountain-bike-tour/
6. Hike, Bike or Ski Big Sky: Find active adventures on the trails around Big Sky, Montana, when staying at The Wilson Hotel. On the edge of town, hike to the glacial cirque surrounding Beehive Basin or through the forest to Ousel Falls, or trek to natural wonders and wildlife in nearby Yellowstone National Park. Mountain biking abounds as well, with over 20 miles of lift-served riding. And in winter, 5,850 acres of ski terrain spreads out from the summit of 11,166-foot Lone Peak. https://thewilsonhotel.com/