Original article posted on travel-intel.com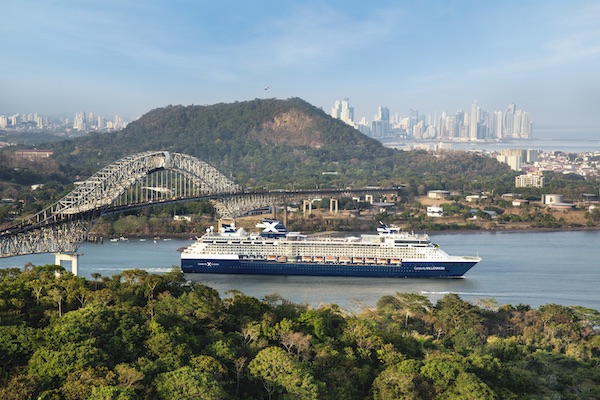 – In 2019, the average traveler age was 50. By the end of 2020, this dropped to 38 due to a drastic drop-off in older travelers.
– Prior to the Covid-19 pandemic, the Baby Boomer generation insured by far the most trips. Now, younger Gen Xers comprise the highest demographic.
Of their total travel share, growth in every age group under 60, while every age group over 60 saw a decline from last year.
* Widespread international border closures have drastically changed where Americans are traveling.
* Prior to Covid-19, international trips comprised 90% of all travel. In the 10 months following, this has dropped to 67%
* European countries once ruled travel bookings, comprising up to 45% of all trips. Following international travel bans, Americans are remaining closer to home, with European trips accounting for less than 10% of travel going into 2021.
* Caribbean countries that remained open to US tourists skyrocketed in popularity. Of the 20 most popular international destinations post-Covid, seven are Caribbean islands.
However, there are still some great deals afoot to make the great escape possible, whether now or months from now, when the pandemic will likely be contained. Here are a few for what you can do:
Celebrity Cruises Wave Season Spectacular
Celebrity Cruises has launched its biggest-ever airfare offer for Wave Season. Now through Jan. 31, 2021, every guest can take advantage of special airfare pricing from any major North American gateway on all Summer 2021 sailings in Alaska, the Caribbean and Europe. Flights start at $99 (according to a mid-December search using Flights by Celebrity booking tool)per person on 2021 Alaska and Caribbean sailings, and $499 on 2021 European sailings, from 20 different North American gateways. For all other gateways in the U.S. and Canada, guests can save up to $200 on their flight. The offer applies to new bookings for sailings between May and September 2021, and select sailings in October 2021. No promotional code is needed. More information: www.celebritycruises.com/cruise-deals/cruise-and-airfare-offer.
Wi-Fi, drinks and tips are "Always Included", simplifying the luxury vacation experience. For all bookings made before Jan. 31, 2021, guests have the flexibility to cancel their cruise up to 48 hours prior to sailing for a full credit on the cruise fare paid or for a future cruise through May 4, 2022.
Follow the Sun to Palm Springs
Hyatt Regency Indian Wells recently completed renovations and is introducing two new offers to entice travelers to book now, and travel soon.
Welcome Back
The hotel is offering 25% off standard rates on all room types as a way to welcome back travelers.
Offer Code: WCBACK
Booking Dates: Through April 30, 2021
Stay Dates: Through May 27, 2021
Blackout Dates: Based on availability and blackout dates will apply, including major holidays
Healthcare Heroes
Targeting healthcare workers and as a way to say thank you, the hotel is offering close to 50% off stays with a flat $149/night rate now through February 2021. The hotel invites these essential workers to relax and recharge while enjoying some of the resort's brand new amenities, including the HyTides waterpark and various pool experiences during what is known as Palm Spring's prime travel season.
Offer Code: THANKYOU
Booking and Stay Dates: Now – February 28, 2021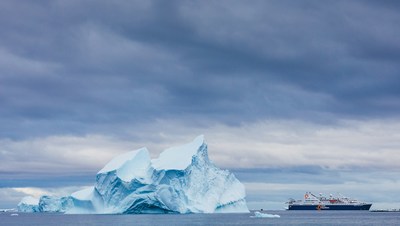 Post Pandemic Rush to the South Pole with Quark Expeditions
Quark Expeditions is running an Early Booking Bonus on voyages in its Antarctic 22/23 season—many on the technologically-advanced ship, Ultramarine. It is offering nine itineraries — with 40 departures — to Antarctica, the Falkland Islands, South Georgia and Patagonia where guests can see incredible wildlife and spectacular landscapes.
Guests on Ultramarine, equipped with two helicopters and 20 Zodiacs, will choose from the most robust portfolio of adventure options in the industry, such as alpine heli-trekking and exclusive heli-landing.
Details:
An Early Booking Bonus of 20% off select Antarctic voyages
An additional 10% savings on voyages paid in full by May 31, 2021
Another 5% savings on voyages paid in full at time of booking before March 31, 2021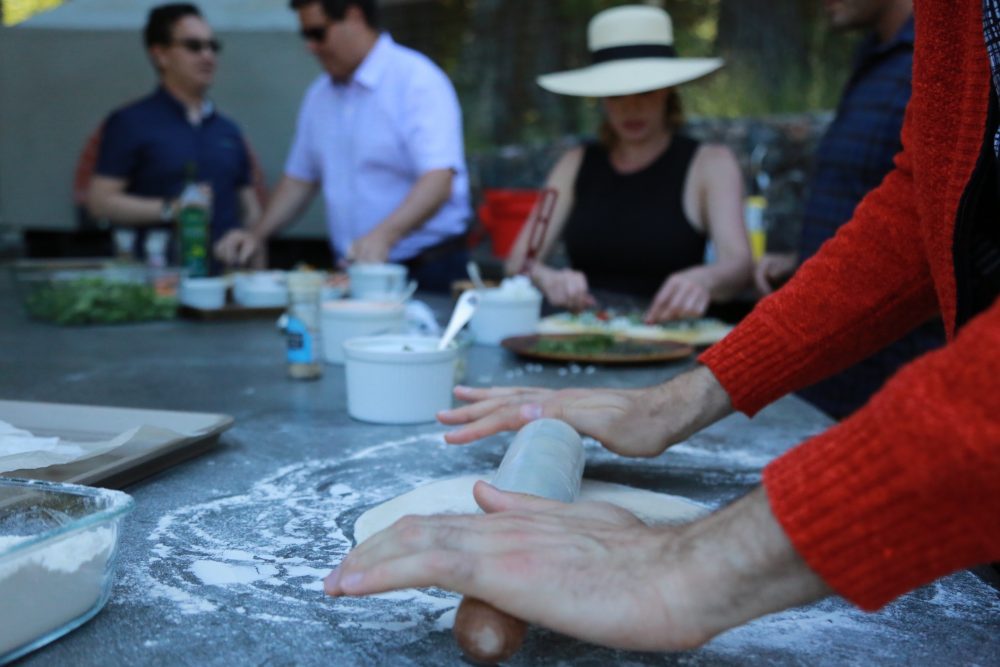 Gourmet Vegan Cooking Classes in the Wine Country
With many having recently resolved to eat less meat in hopes of living a healthier lifestyle and helping the planet, NewTree Ranch, a vegan retreat nestled in Healdsburg, California, has developed a unique plant-based culinary program that focuses on fresh, seasonal ingredients grown onsite in the ranch's biodynamic garden. NewTree Ranch believes there is an ancient partnership between farm and kitchen, and the stronger that partnership the more delicious and nourishing the food will be. Every guest leaves the ranch with a newfound outlook on nutrition and wellness and an appreciation for the essential relationship between farming, sustainability, and health.
NewTree Ranch is currently offering the Immersive Plant-Based Cooking School experience, which allows guests to work with the onsite farming team to learn about growing, harvesting and cooking with plants over the course of their three-to four-night stay. By the end of this retreat, guests will have gained an appreciation for plant-based living and feel confident in their new cooking skills.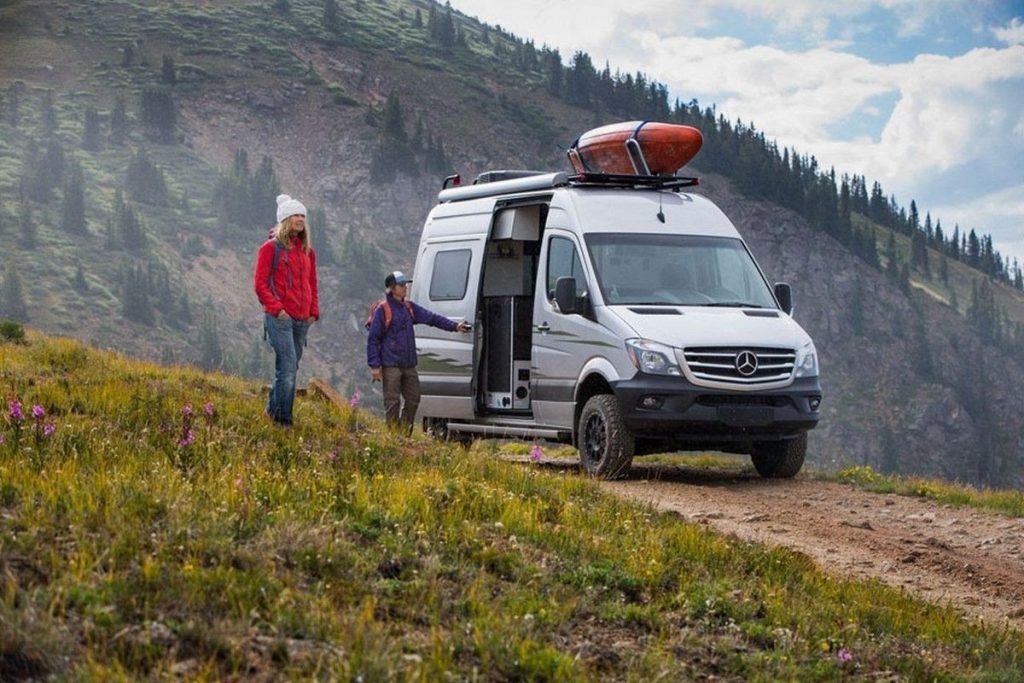 Outdoor Adventures for the Now of It
Humans spent a lot of time outdoors in 2020. After all, it is one of the few places we can safely go during a pandemic. Public lands saw a record number of visits, and interest in "nature vacations" surged.
Booking.com's data shows that 56% of its travelers are searching for "off-the-beaten-track escapes". Pitchup.com, a lodges, cabins, and campsites booking engine, reports that reservations for 2021 are more than six times higher than last year. According to a study by RVshare, 73% of millennials indicated they are likely to rent an RV in 2021.
Here is a list of nature-focused vacations, ranging from touring Canyonlands National Park by mountain bike to wrangling cattle on a remote ranch in Wyoming that travelers can go to now and feel safe.