South Asia Cycling Destinations
It was Albert Einstein who compared life to riding a bicycle as you have to keep moving and remain balanced. You were looking for a new location in which to maintain your balance mentally and physically, head to South Asia for some of the best cycling destinations in the world. Some of the best places to visit include:
5 Best Indian Cycling Destinations
If you are looking for a cycling destination in India, you are in luck because any level of experience and physical stamina can be accommodated.
Hampi – Riding Through History
A cycling trip here lets you soak in the rich history of India. Tours can take just two days and are very easy in terms of the effort required so it's a great way to start or end a longer trip.
Goa – From Desert to Casino
If you want to journey along the coast, you can travel through Mangalore in order to reach the Goa desert. The entire trip can take about six days and requires only moderate effort. Cycling from desert to casino brings with it an extra layer of challenge, and fun. During the course of your bike ride you can enjoy quaint fishing villages, temples, national parks, and waterfalls, opening yourself up to an unforgettable experience cycling around Goa. In addition to the southern Indian local cuisine, you can reward yourself with stays at local casinos, enjoying access to hot showers and a bit of evening entertainment after a long day of cycling. Old traditions and modern restrictions come to pass at the local casinos dotting the Goa, and no matter where you stay you will enjoy an experience not to be missed.
Chennai to Pondicherry
Another great easy route is this peripheral route that heads along the east coast of India. You can enjoy access to stunning beaches all along the 2 days stretch, with scenic views and a level of physical and mental challenge just perfect for beginners or people who have new cyclers in their group.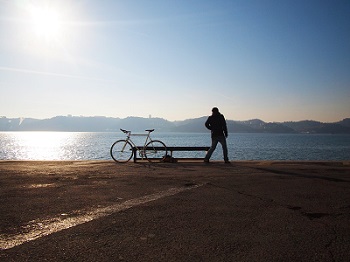 Korg to Munnar
If you want a middle of the road trip almost the exact opposite of the Goa desert, this particular route takes you through forests and hills, with a moderate level of physical stamina required. It takes about 7 days to complete but the entire time you get to cycle through fields of coffee beans with the smell energizing you through the tougher parts of the serpentine roads.
Manali to Leh
Expert cyclers looking for a challenge can set aside just over 2 weeks to try this sinuous and strength-testing route. You will enjoy paved roads through the Himalayas, towering mountains all around you, clear blue skies above, and ethereal lakes dotted throughout the course of your swiveling past.
Vietnam Cycling Destinations
If you find yourself venturing to other areas of southern Asia, you can stop by Vietnam and enjoy a morning cycling tour of Hanoi, meandering through markets and small fishing villages. Other options include a cycling trip through the Hue imperial tombs where you can cut through the countryside nearby after a day visiting the Nguyen Emperors. Your trip will overwhelm you with Buddhist shrines and pagodas while the winding roads and uphill stretches test your stamina.
Cycling in Laos
If you go to Luang Prabang in Laos you can stop at a UNESCO world heritage site biking through coveted destinations like the Royal Palace, the gilded Wat Xieng Thong and Wat Mai Temples. You can even enjoy a traditional cultural activity at places like Ock Pop Tok or a bite to eat at nearby markets.
Cambodian Cycling Adventures
The islands close to Phnom Penh make for a wonderful way to experience the rice patties and stilted villages of the countryside. Don't pass up a chance to visit the Angkor temples too.
Prepare For Your Trip
Before departing for your top cycling trip in Southeast Asia, be sure to prepare. Have everything ready for visas, shipping your bike with the respective airlines, and storing it at your hotels. Obviously you don't want to start out with a brand new bike for such long trips so make sure you practice riding your current bike across multiple types of terrain in different conditions. you want to test not only the durability of your bike but your physical stamina especially for more demanding trips in places like India. Get to know the local culture and customs a bit before you depart. It won't hurt to pick up a guidebook as well or work with a cycling adventure group to help you prepare and navigate some of the more off-the-beaten-path locations without fumbling with the local dialect.